Here at KegCollars.net, it has been exciting to watch the cold brew industry flourish. This week's Feature is no exception. Swell Coffee Co is based out of San Diego and Del Mar California.  Last year, they were the runner-up in best signature cold brew!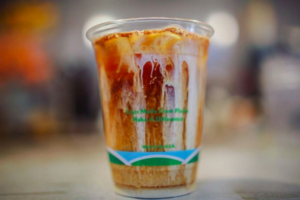 About Swell Coffee Co. started?
Many coffee roasters will tell you they were born with a passion for coffee. Our story goes a little differently.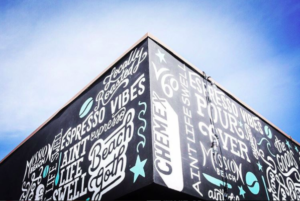 In 2011, Founder John Vallas made the transition from ten years in the Navy to coastal beach life. One afternoon, sitting on the floor in boardshorts, he rediscovered a piece of paper he had scribbled on years before. The words leapt off the page in a moment he remembers vividly nearly seven years later.
The paper in his hands read, "All the things I'm passionate about: Time with Family. Surfing. Good coffee. Good food. Health. Community."
From this seed sprouted Swell Coffee Co. Learn more here.
Cold brew is a big part of Swell Coffee Co. They brew, keg and sell a lot of cold brew coffee to cafes.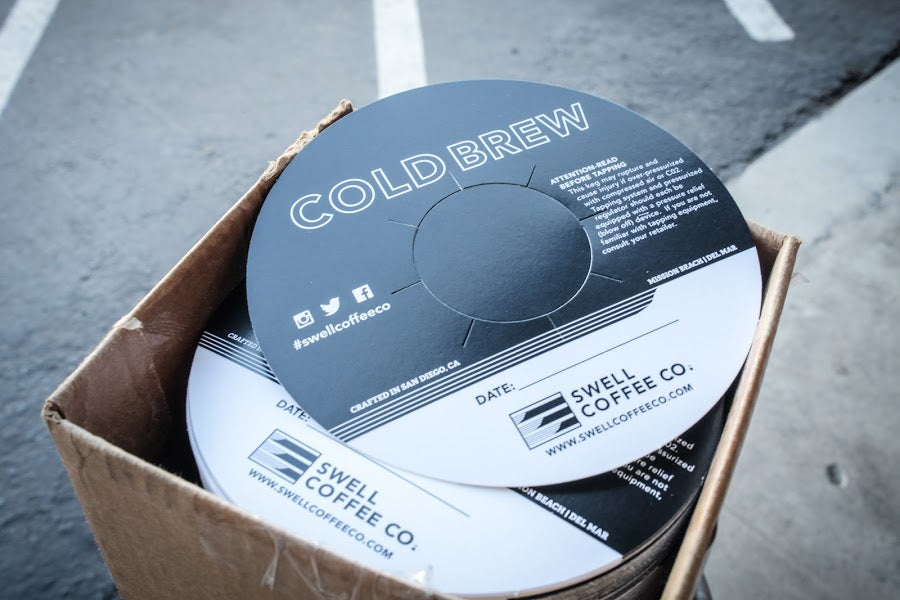 What did you like most about working with KegCollars.net?
They found out about KegCollars.net through a co-worker who had formally ran a brewery had recommended Keg Collars. Swell Coffee Co said that enjoyed working with KegCollars.net because it was a quick, easy and cost effective solution for our cold brew collars. Design template was easy to use and the printed product was high quality and has been durable.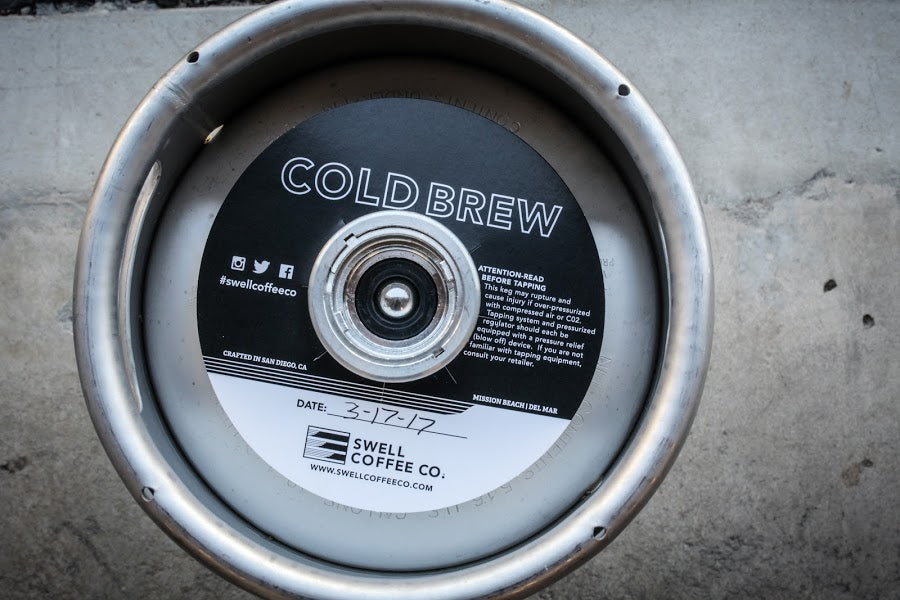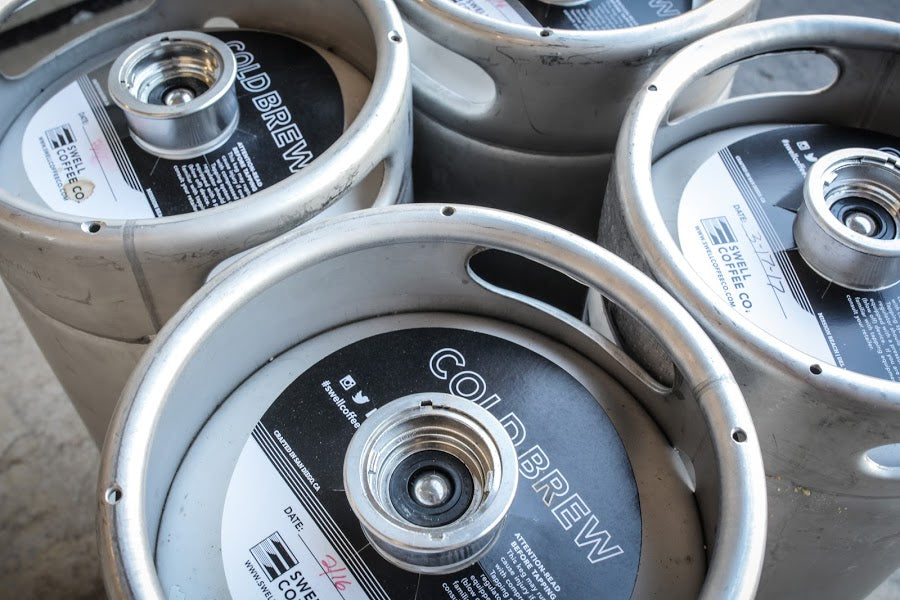 To learn more about Swell Coffee Co., visit their