About Cartel Coffee Lab:
We're an Arizona-based specialty coffee roaster and retailer. We began roasting 8 years ago in a Tempe strip mall and captured the attention of the community. Today, we're still in that same building sourcing and roasting coffees from all over the world.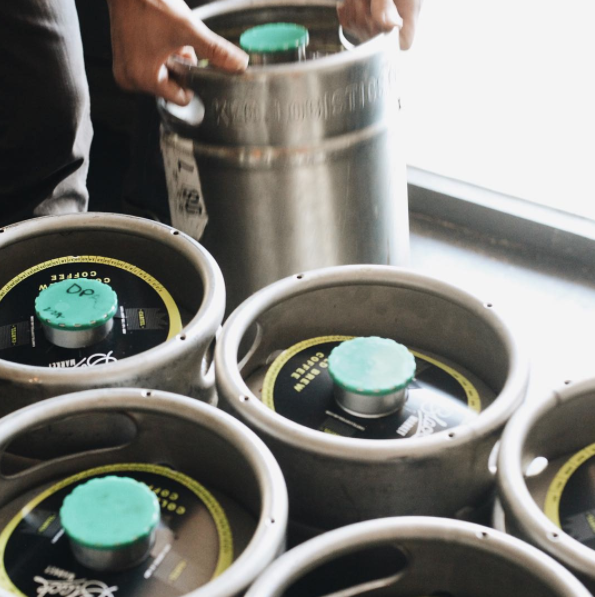 About their Cold Brew:
Aside from espresso and filter drip coffee, we produce and serve cold brewed coffee. Cold brew takes place at or below room temperature over a long period of time; it yields a beverage that's low acidity and full body. It's a staple at our 6 locations and fitting for a desert-dwelling crowd. We keg our cold brew for distribution to our own locations and many wholesale customers in Arizona.
What do you like most about working with KegCollars.net?
We love how simple it is to customize the keg collars to fit our needs. The ability to track our orders as it progresses in production is also really neat. If we ever needed help, Nate was there with detailed answers for us.
To learn more about Cartel Coffee Lab, visit their:
website
Instagram
Facebook
Twitter
To learn more about custom keg collars or to order your free samples, contact us.